This post was sponsored by Inspired Silver. All opinions are my own. 
I used to have so much jewelry. So much that I cannot help but wonder where it all is now.  Ever since I can remember I have always loved playing with my grandmother and aunt's costume jewelry. I loved to dress up and prance in front of the mirror showing off my stylish pieces. Deciding on one signature piece and then quickly seeing another I prefer more. Layering and stacking jewelry and making unique pieces just for me. Then I would pretend to be caught off guard when my dolls would inquire about where Jennai, my imaginary friend and I had acquired these fine items.
Oh yes, I was that kid through and through.
Nowadays I am more of a minimalist, preferring to add a few amazing statement pieces to finish my look.  I have a serious soft spot for silver but love to mix gold in unexpected ways as well. With all of the shopping I do, somehow I always manage to focus so much on the outfits that I start to neglect the intricate details that really set fashionistas apart from the rest of the pack.
ACCESSORIES!!
That is why I was so happy to find Inspired Jewelry's monthly subscription!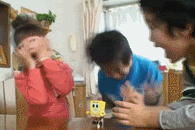 I am no stranger to a monthly subscription box, blame it on my love for receiving packages in the mail. I get them for my beauty and hair products but who knew you could this was also an option.
No seriously, who knew?
For $24 a month I get a monthly box filled with $70 worth of jewelry! Now, I never have to take the focus away from my clothing obsession or even leave the house! #winning
Each plan includes a monthly box full of 3-6 pieces with a minimum value of $70!
As an avid user of subscription boxes, it's hard not to discuss the elephant in the room, which is some times we get a ton of things we just don't like or have a need for. That likely won't happen with Inspired Silver since each piece is hand picked just for you. But should you run into this issue, Inspired Silver does provide a refund within 30 days of the postmarked date of your package.
Take a closer look at the AMAZING items on my end of the summer wishlist!
Gold Bar Necklace| Writer Charm Bracelet| Black Diamond Bracelet | Butterfly Studs | Elegant Filigree Bracelet 
To learn more about styling Inspired Silver by following them on Social Media!