This is the blog you hope you never need to read. But let's face it, divorce happens. In fact, it happens 40-50% of the time in the US.
This post was sponsored by Diamond Bloggers. All opinions are my own.
I'm no stranger to untieing the knot.
In 2008, I married the man of my nightmares and the worst part of it all is, I KNEW IT. But being in my early 20s, the stigma of reneging on an engagement was more unbearable than suffering through years of marital discourse. And suffer I did. In retrospect, I guess I got off fairly easy. I left, albeit in the middle of the his work shift and in total secret, childless and fully prepared to start anew. I planned my departure for a few months and moved that same day into my own 2 bedroom apartment in a nicer part of town.
Score!!
When I mentioned to people I was divorcing, their first response was always *brows turned downward* "Oh, I'm sorry." To which I would respond, "Don't be sorry! It's a good thing". They then usually offered me an awkward smile that signaled they didn't believe me.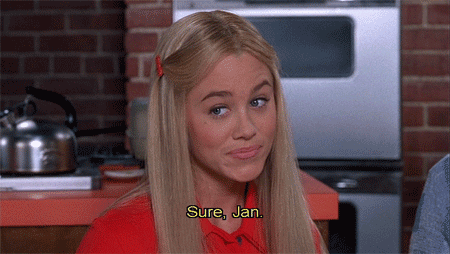 The fact of the matter is, if divorcing is what's best for your mental and sometimes even physical health is it really a failure? No one gets married just to divorce, but when I think of all the things I would never have been able to do had I not reclaimed my life and my time (travel the world, meet and marry the love of my life, and raise a child in a stable home-just to name a few), I can't help but smile!
Tips for a less traumatic divorce
1. Hire the right lawyer.
My husband and I were living separate lives with ZERO contact for 5 years before I officially filed for divorce. Why? Because when I first went to speak with a lawyer, the one I chose left such a sour taste in my mouth that the entire process traumatized me. Had I found representation as thorough as this Tampa divorce attorney up front, I may have cut through the legal tape years earlier.
2. Try to prepare as much as you can.
Sometimes you just have to pick up and go but, if divorce is something you know is looming try to save some money or at least create a well thought out escape plan. Where will you stay? Who will you tell first? Do you need to alert your employer? Do you need to avoid certain areas now? There are so many things to consider. Try to play out as many worse case scenarios as possible.
3. Assemble your support system. 
Even if you only have one trusted friend or family member don't be ashamed to lean on them. I told my best friend I would need to bend her ear for a few months as I transitioned into life on my own, and she was a priceless allie for me during that time.
4. Research the process in your state. 
I am a stickler for knowing what to expect. I did a ton of research beforehand and even reached out to a free legal aid organization to ask all my questions so I knew what the process entailed.
Your future awaits you…
You cant always control the unfortunate events that unfold in your life but you can always control how you respond to those unfortunate events. As daunting as divorce seemed to me when I found myself in a bad marriage, once I made the decision to preserve my life things got better from then. It may not seem like life will be better on the other side but bad times don't last.
Do you need someone to talk to while you navigate your divorce? If so, leave me your email in the comments so I can reach out to you! Or if you have another tip on how to survive a divorce drop it below in the comments!