Work, Work, Work, Work, Work…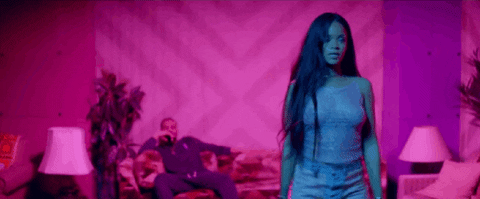 Sometimes it seems like all you do, right?! There is nothing more rewarding than stepping out on your own as an entrepreneur. The freedom of being your own boss is a feeling not many others can top. But along the way, trials will be many. Even if you never have to worry about where your next sale is going to come from, business stress is inevitable!
You can't predict when these stressors will crop up but you can make sure you mindfully attempt to minimize the toll they take on your psyche every day.
Wanna know what I do? ??‍♀️
3 Tips For Being A Sane Entrepreneur!
Take care of yourself.  We could end this list before it even begins because this is the most important thing you can do for yourself. You won't get very far without adequate sleep and a proper diet. I make time to work out almost everyday and, even when I don't work out being a pet owner affords me two guaranteed 15 minute walks per day. I do yoga and have given up all meats except seafood to keep my mind clear and my body naturally energized.
Master The Multitask. When your to do list is as long as an entrepreneur you have to find a system of maximizing your day. You may not want to be as anal as me and actually beat yourself up for not accomplishing everything you set out to every day (bad me!). However, it's key that you try to knock one major thing off your list regularly. I carve out mini blocks of time to complete important tasks. As an Instagram influencer, I have to make sure I'm active every day. So I might spend 30 mins in the morning editing pictures and 30 mins in the afternoon around my office taking photos. I also love reading and can't really do that during the work day, so Ted Talks and Audible are my two best friends.
Get help. As a self proclaimed control freak, I know a thing or two about trying to do it all induced meltdowns derived out of the fear that someone other than you might *gasp* make a decision. As you dive deeper into growing your business you will quickly realize that the list of tasks to be done keeps getting longer. Don't be afraid to outsource minor things. My favorite places to get expert help for the low low is Fiverr. You can get anything from a logo to a virtual assistant starting at only $5. I also believe in calling in an expert like my favorite business babe, Grace Lever. Her workshops are a great resource for entrepreneurs!
Now lace up your boots and get to bossing!